The Holy Grail of every mechatronics architect is probably making a system fully autonomous. For years numerous ideas were born out of the imagination of inventors. As of today, unfortunately, none of them are ideal and few are well suited for medical devices. Which is why
Vitruvens

aims to be a pioneer in the development of application specific autonomous energy solutions which combines patient comfort, miniaturization and reliability.
Our major innovation that make a fully autonomous systems and devices a reality
Transcutaneous wireless power transmission
Vitruvens develops tiny wireless ultrasound power transmission devices capable of transfering electrical power through the human body either to recharge the battery or to directly supply an active medical implant.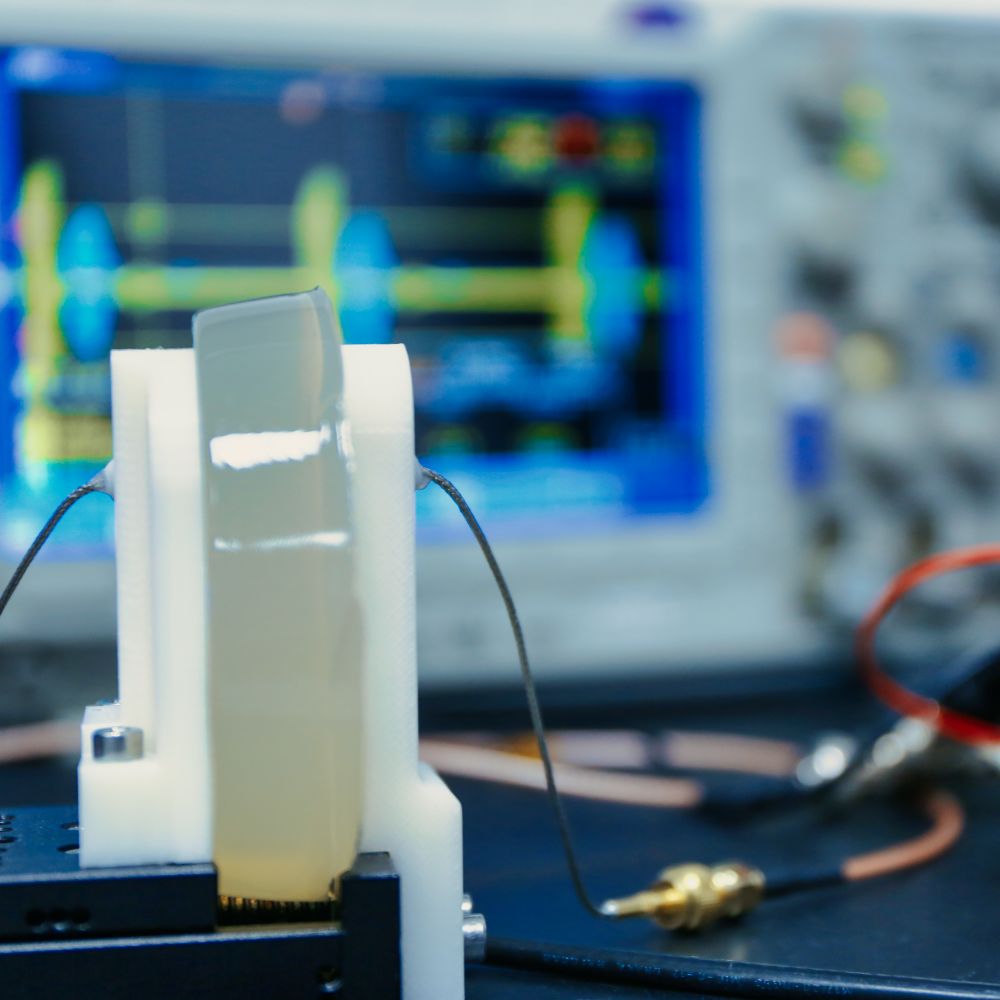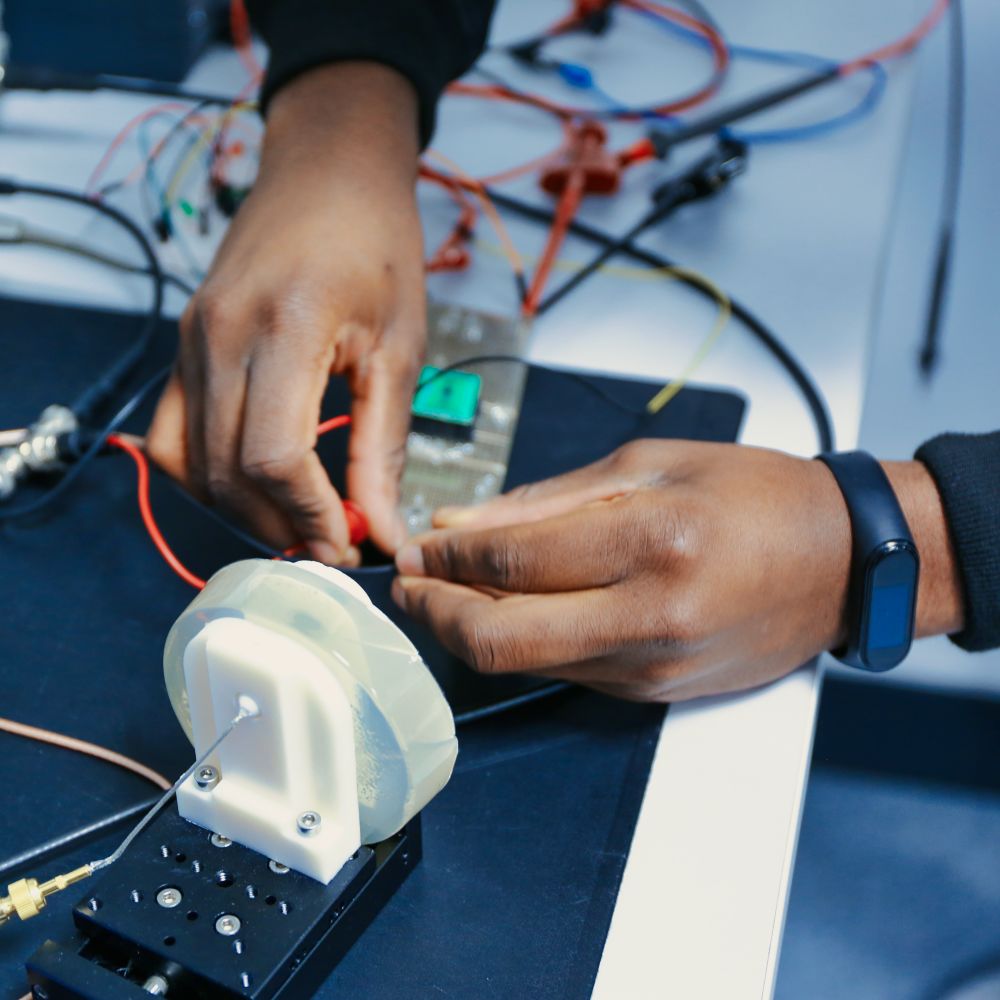 The ultrasound power transmission presents several major benefits:
Deep power transmission in the body above 50mm
Power transmission through metallic surfaces like Titane without heating up
FDA allows higher power density for ultrasound wave up to 720 mW/cm2 versus 10 mW/cm2 for RF energy transmission
Higher efficiency: Ability to focus the energy beam on the target, enabling higher miniaturization versus RF technics.
What do these innovations
mean for you ?
Vitruvens

can design and adapt the form factor of the ultrasound transceiver according to the mechanical constraints of the medical devices and its electrical requirements.

Vitruvens

will provide full assistance and recommendations for the proper management of electrical transmission.
Would your product benefit from one of this major innovation ?
Get in touch and see how

Vitruvens

can take your device to the next level.